Five Simple Steps to Getting Started with Scrivener

You're looking for a better way to write your novel
You want to write your novel, but it's hard to keep track of all your notes.
Maybe you have separate documents in Word for your manuscript, for your character questionnaire, and for your plot notes.
Perhaps your scene analysis chart is in Excel and your research documents are PDFs.
And then there are those image files in various folders on your computer that aren't connected to your notes.
It's driving you crazy to jump between the various programs.
You're wasting time trying to figure out where you put a crucial piece of information. Or did you forget where you put that idea and can only rely on your fuzzy memory?
(Sorry, Scrivener can't help with that last bit. Though I'm not the only writer who wishes Scrivener had a way to download directly from our brain!)
What if you had a personal organizational superhero so you wouldn't have to jump around between programs searching for the information that you absolutely MUST have to complete your next bit of writing?
That's what Scrivener was created for!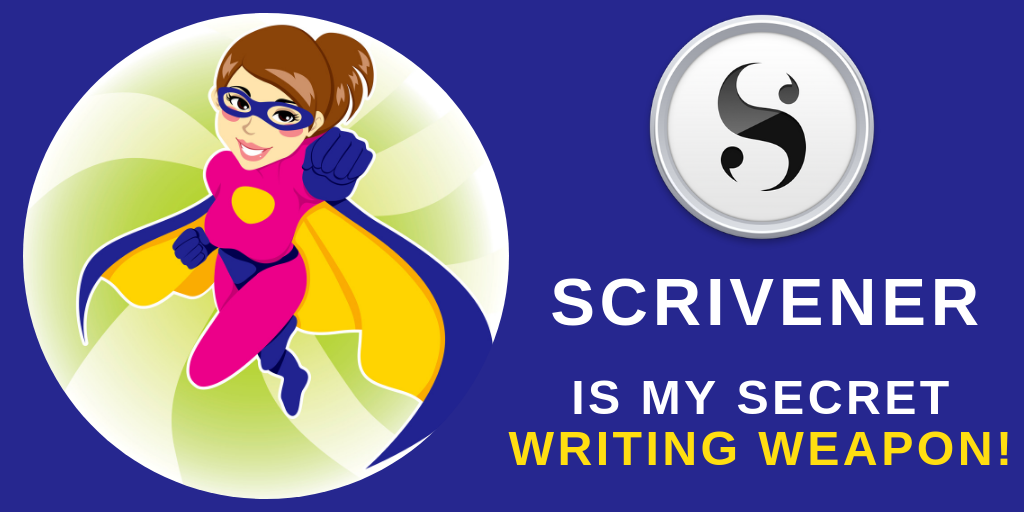 With Scrivener, you write your book with all your notes, charts, and images in one place. Whether you're an outliner who wants to have your scene-by-scene plan open in a second pane as you write or you're a completely freeform writer who wants the freedom to jump between non-consecutive scenes as you follow your muse, Scrivener allows you to work on your book in the way that works best for you.
How Do I Know?
Because when I started writing I kept all my story notes in Word, Excel, and PDFs. Everything was so messy. It drove me nuts. Then I tried several writing-specific programs, but as my writing process evolved none of them could keep up with my needs. Then glitches in one of the programs caused me to lose some of my writing. I wasted so much time and was completely frustrated. I wanted to work on my book but felt stymied at every turn.
I switched to Scrivener and I haven't regretted a single moment.
With Scrivener, all my critical information is right there at my fingertips. Scrivener keeps me organized and gives me more time to write, whether I'm seat-of-the-pants writing or *cough* trying to follow an outline.
In addition to using Scrivener for both my fiction and non-fiction writing (yep, I drafted this sales copy in Scrivener), I teach Scrivener.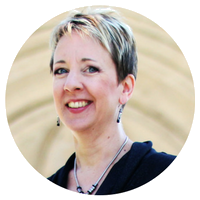 Hello!
I'm Vanessa Kier, novelist, and Scrivener and tech coach for writers at The Writer's Tech Stop. I write action-packed romantic thrillers and have written four of my novels using Scrivener.
I firmly believe that learning Scrivener can be fun, especially when the steps are delivered in bite-sized pieces and manageable chunks.

If You're Ready
To step into a writing program that:
Is flexible enough to adapt to your needs

Can accommodate both the intensely organized and the proudly unorganized writer
Then this course is for you.
In This Course, You'll Learn:
How to get writing with Scrivener right away
How to set up your scenes, character profiles, research, etc. in a way that works for your writing process
How to make Scrivener meet your visual needs
How to set up word count tracking so you can be inspired/motivated by your daily progress
You May Be Afraid
That Scrivener is so hard, that you practically need to be a rocket scientist to use it!
Nope!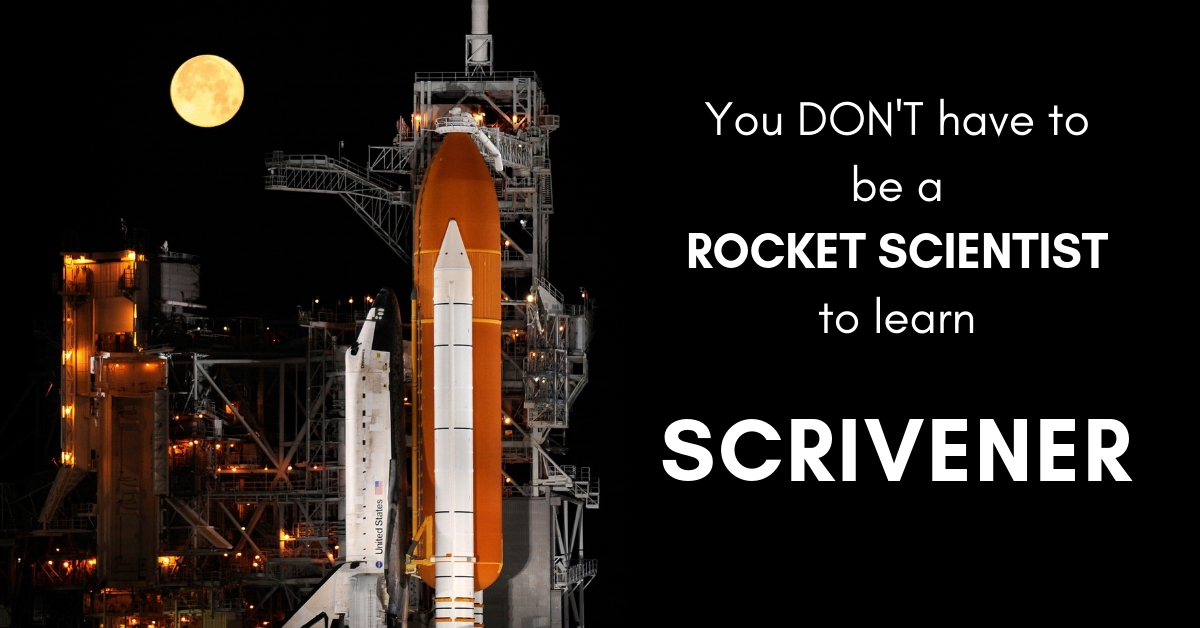 Here's the Truth
You can create a new project in Scrivener, and then start writing. It takes less than five minutes.
Honestly.
And I'll show you how.
You really don't need to know all the bells and whistles just to start writing. But if you're committed to writing a novel in Scrivener, then at some point you'll need to know about separating out scenes and chapters. Maybe you'll want to track your writing progress using word count targets. You'll definitely want a place to store research documents, character profiles, and all the other pieces of data you need for your project.
Whether you like to organize items using colors and icons, or you prefer your working environment to be clean and simple, this course will show you how to set up your novel in Scrivener to match your preferences. So the writing process will feel easy and comfortable.
Grab Your Courage with Both Hands
Make Friends with Scrivener
This course is taken from a live webinar I taught in October 2018 that was hosted by Beth Barany from the Writer's Fun Zone. The webinar ran for almost two hours, so I've broken the video down into manageable parts. Most of the videos in the course are less than fifteen minutes long.

Not only do you get my training, but you get to hear me answer questions from the live attendees.
Ready? Sign up now!
With this course, you'll get:
Approximately 100 minutes of video training (MP4) broken into easy-to-manage segments of 20 minutes or less
A PDF containing all the slides from the original webinar
A PDF cheat sheet to use as a quick reference
Plus, access to me via online comments. This is where you can ask me a question about something I said during the course.
Don't Just Take My Word For It
Here's what my students and coaching clients say about me: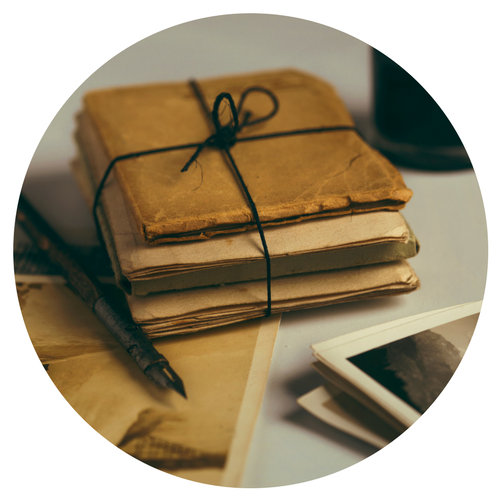 "Highly recommended! Scrivener is a fantastic program for writing manuscripts and such but is hard to get to know. Vanessa helped me to figure out how to best use Scrivener in my writing."
- Cindy Bajema, Photographer | Writer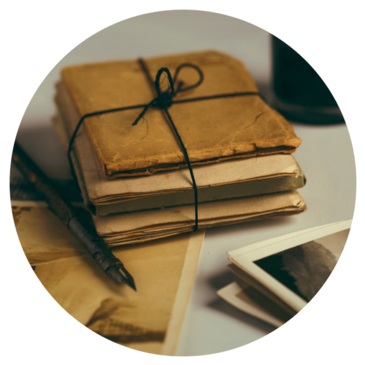 "I was stuck and couldn't figure out how to use Scrivener. Vanessa is a fantastic teacher! She explained everything slowly and patiently."
- Ducktor Morty, Author of The Can Do Duck series and The Mood Squad And The A.T.B.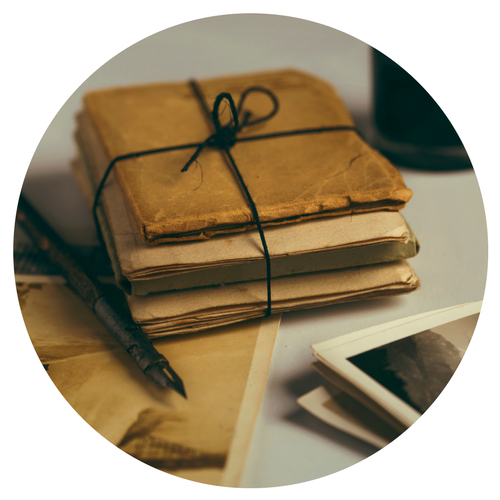 "Vanessa teaches her Scrivener course in a clear, understandable and insightful way."
- Kirstine Call, Writer
You Deserve This!
Whether you're looking for increased organization or a more robust way of tracking your writing goals, Scrivener is a tool that can work at any stage of your writing process.
Ready?
Sign up now to jump into Scrivener with both feet and say, "Yes! I'm finally a Scrivener writer!"
I'm looking forward to seeing you inside the course.
Vanessa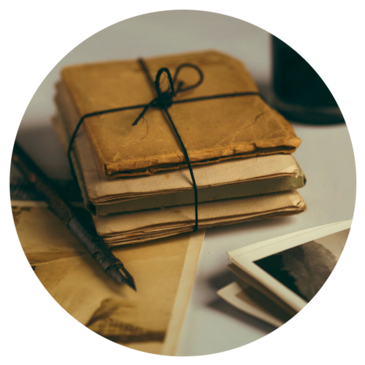 "I was terrified, but my curiosity about writing with Scrivener won out. I'm so glad I chose Vanessa, who makes Scrivener as easy as painting by numbers."
- Kathleen Casey, Writer
Frequently Asked Questions
When does the course start and finish?
The course starts now and never ends! It is a completely self-paced online course - you decide when you start and when you finish.
How long do I have access to the course?
How does lifetime access sound? After enrolling, you have unlimited access to this course for as long as you like - across any and all devices you own.
What if I am unhappy with the course?
100% MONEY BACK GUARANTEE. We would never want you to be unhappy! If you are unsatisfied with your purchase, contact us in the first 30 days and we will give you a full refund.